Request a Video Walkthrough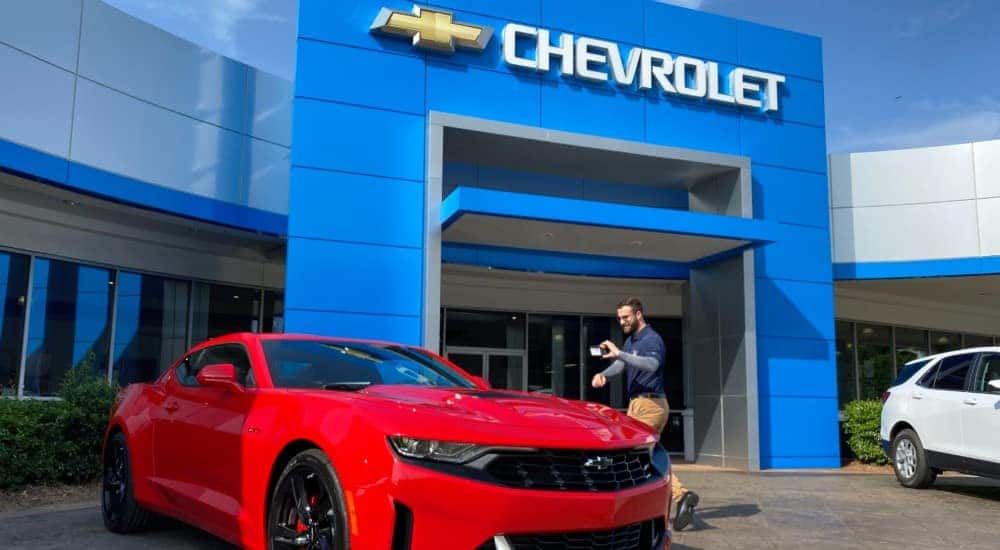 ---
Take Advantage of Our Video Walkthrough at Guntersville Chevrolet
If you've been eyeing a particular vehicle, let us know the VIN or Stock number of the vehicle you are interested in, and we'll send you a custom video walk-around. Be sure to let us know about any specific features you'd like to see, and we'll be sure to include them! If there's anything else we can do to help, be sure to let us know!
Many of our traditional business ways transformed into more remote-based strategies in the past year or two. This affords many opportunities to drivers in the Birmingham area when purchasing new and used vehicles. Many new clients complete a large portion of the buying process from their computer or smartphone, all the way down to applying for financing and receiving offers on vehicle trades. Now Guntersville Chevrolet offers a new level of convenience for prospective buyers in the Albertville area. Thanks to our new video walkthrough feature, you can get a complete first-person view of the vehicle you're interested in without leaving the comfort and convenience of your home! 
Benefits of Our New Video Walkthrough Feature
The luxuries of browsing photos of a vehicle you're interested in and the ability to receive financing approval are all great options. However, without being at our Guntersville location, there's only so much of a new or pre-owned vehicle you can access. This presents a significant roadblock for many Boaz customers interested in specific features and options included with a car. Our video walkthrough option delivers multiple benefits for all our valued customers, such as: 
Eliminate the need to take time out of your busy schedule to show up in person to look at a vehicle. 

In the past, many customers made multiple trips to our location before choosing a vehicle. The first trip often includes browning, with subsequent trips including closer inspections of preferred vehicles and a third visit to handle the paperwork end of the purchase. Thanks to our new video walkthrough, you can now do all three without taking time out of your schedule. You can literally show up, sign, and drive away! 

There's no need for you or your spouse to change your schedules to fit the others so you can view the car together. Leveraging our video walkthrough allows you to comfortably get a closer look together at your convenience. 
Taking advantage of our walkthrough service is a simple, straightforward process that requires only a few simple steps.