Why You Should Buy a Used Chevy Silverado 1500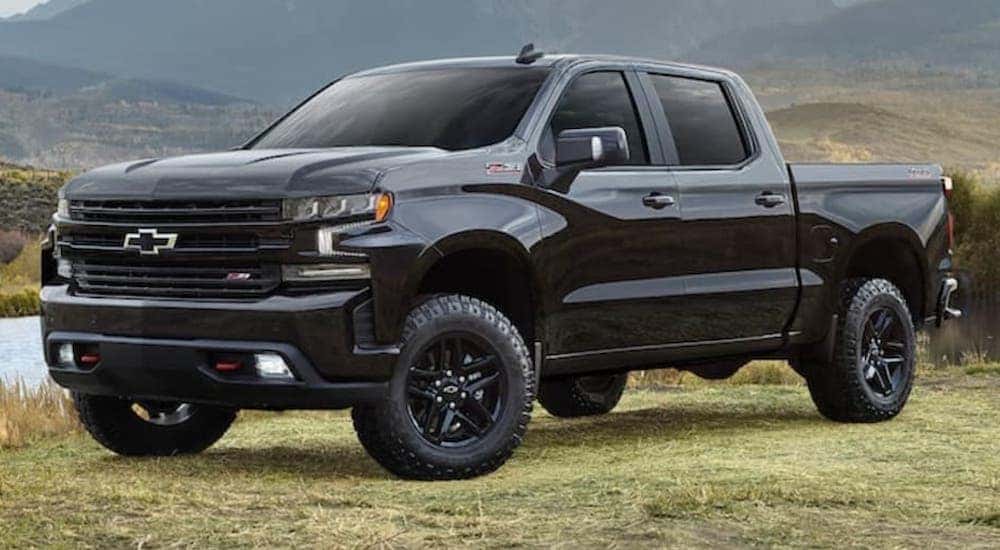 If you're looking for a reliable and dependable vehicle from a used Chevy truck dealer like us, we would have to recommend the Chevy Silverado 1500. These trucks have a variety of features that make them ideal for both work and play, in addition to having a reputation for being long-lasting, so even when you buy used, you will still get years of life out of your truck. Full-size pickup trucks like the Chevrolet Silverado 1500 have long been a favorite, and it's simple to understand why the Silverado 1500 is still one of the best options in its class with its tough looks, strong engines, and a variety of outstanding safety features.
One of the first things you'll notice about the Silverado 1500 is its handsome exterior. It features a bold front grille, muscular lines, and a range of wheel options that give it a rugged and capable look, no matter which model year you are looking at. The Silverado 1500 is also available in a range of colors, so you can choose the one that best suits your style.
The Silverado 1500 also offers a range of features and capabilities that make it perfect for work and play. Depending on the trim level you choose, you can expect features like a spray-on bedliner, a trailer brake controller, and a rearview camera. Higher trim levels also offer luxury features like leather seats and a premium sound system. There's something for everyone to find and enjoy when you check out the used Chevy Silverado models on our lot, and to give you an idea of what you might find, we are going to highlight some of the things we love about the most current generation of this truck (2019-present).
The Silverado 1500: Powerful Even Among the Powerful
A used Silverado 1500 is an excellent choice of truck for towing and hauling because of its power. Depending on which engine, configuration, and model year you choose, the Silverado 1500 can handle a payload capacity of up to 2,280 lbs and a towing capacity that maxes out at 13,300 lbs. For people who want a truck for business or for taking on large tasks, such as contractors, this truck is a fantastic option.
The Silverado 1500 is also a very powerful vehicle. It is available with a range of powerful engine options, including a 4.3L V6, a 5.3L V8, a 6.2L V8, and even a 3.0L turbo-diesel option. These engines offer plenty of power for hauling and towing, as well as a smooth and efficient ride. If you want the most towing power, look to the 6.2L V8; if fuel economy is at the top of your list, the turbo-diesel is the way to go, and if you just want a basic commuter, stick to the base 4.3L V6 or 2.7L turbo I-4.
The Silverado 1500 is perfect for contractors and laborers due to its features, like the trailer brake controller and rear view camera, which make it far more convenient and less stressful to drive to and from job sites that are difficult to access or have difficult parking. Anyone who enjoys driving a truck will love the Silverado 1500, but contractors that frequently transport tools and supplies to and from job locations will undoubtedly value what it offers. With regard to more recreational uses, it's also a fantastic vehicle for towing trailers and boats. If you enjoy activities like boating or camping, a used Silverado 1500 can be an excellent choice for you. The same towing abilities and payload capacity that contractors appreciate for moving around supplies can also be enjoyed by recreationists who love to spend weekends on the water or camping.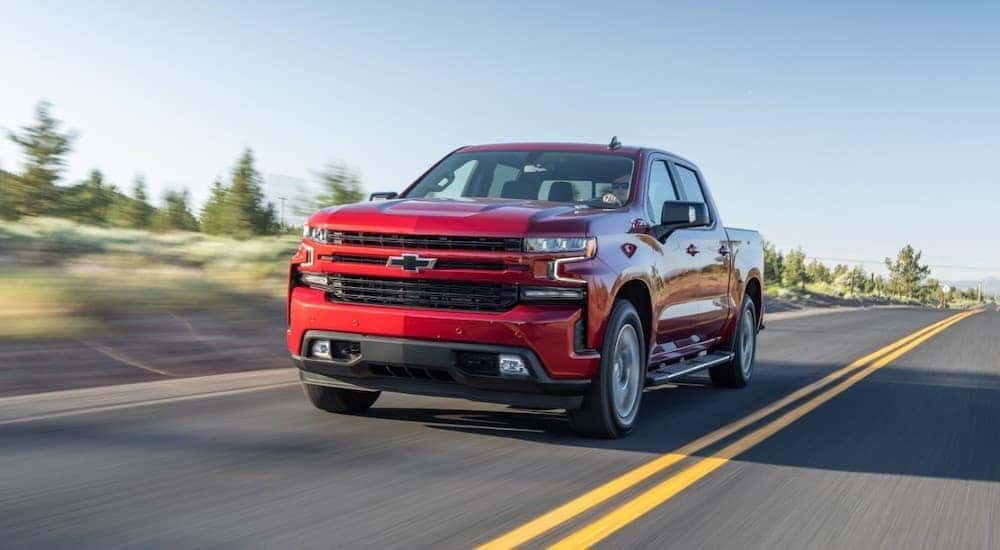 Safety and Comfortability: Some of the Best in the Pickup Industry
It is challenging to find a vehicle with an interior as comfortable as the Silverado 1500. While the Silverado, like most other trucks, was once utilitarian and bare, the modern Silverado is packed full of comfort and convenience features to make driving more comfortable. Along with a variety of storage and luggage choices, it provides passengers with plenty of headroom and legroom. Additional luxuries available on higher trim levels include leather seats and a top-notch audio system.
When it comes to safety, the Silverado 1500 is also among the greatest pickups. The Silverado 1500 has a number of cutting-edge safety and driver-assist features to keep you protected while driving. Functions like StabiliTrak keep you on the road and in control, while features that come as part of the Chevy Safety Assist suite in the more recent model years, like forward collision alert, lane departure warning, and IntelliBeam automatic high beams, make the driving experience easier than ever. The Silverado 1500 is a truck built to keep the driver aware of any possible problems while on the road.
Technology: Infotainment and Audio Capabilities
When it comes to technology overall, it's difficult to beat the Silverado 1500. It comes available with a range of tech features to keep you connected and entertained on the go. Silverados of the current generation come with the Chevrolet Infotainment system that has either a seven-inch, eight-inch, or 13.4-inch touchscreen display. Through this infotainment system, you have access to apps and features like Apple CarPlay and Android Auto. With these systems, you can listen to your preferred music or podcasts, take calls, or verbally send text messages with ease. You'll also find upgrades like a Bose premium sound system or ventilated seating for enhanced comfort. There is a lot to explore and a lot of possible options in each model year of the Silverado, so take your time to look through our current inventory and ask us any questions you have, or let us know what features are a must-have and we will steer you in the right direction.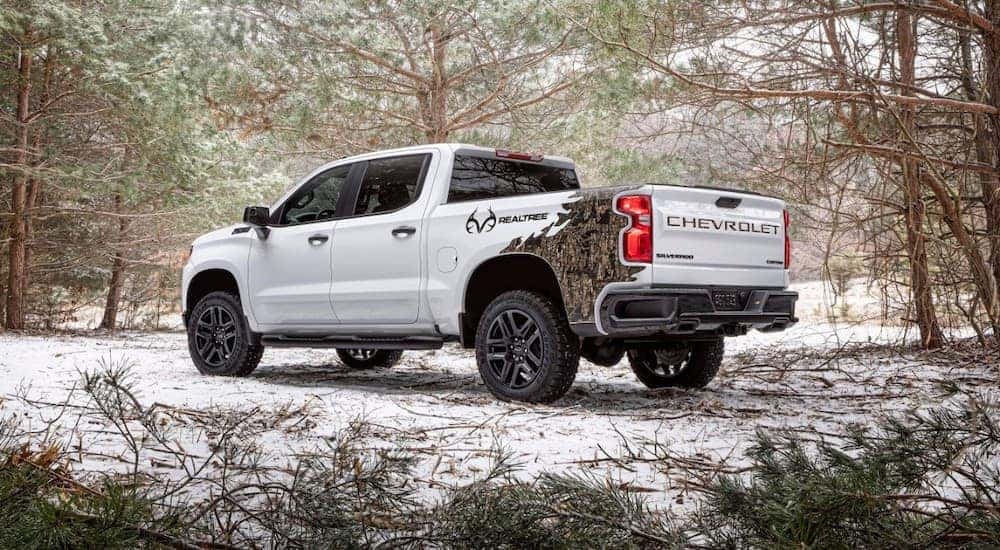 Guntersville Chevrolet: The Place to Get a Used Silverado 1500
At Guntersville Chevrolet, we have a selection of used Silverado 1500 trucks available for you to choose from. Whether you need a truck for hauling and towing or just for getting around town, we have something that will meet your needs. When you buy a used Chevrolet Silverado 1500, you can get a lot more for your money. At Guntersville Chevrolet, we carefully inspect all of our used vehicles to ensure they are in top condition, so you can feel confident in your purchase. This means you can rest assured the used Chevrolet Silverado 1500 truck you get will be reliable, and with a truck as reliable as this one, a used model can be just as dependable as a new one.
Our dealership also offers financing options to help you get into a used Silverado 1500. We work with a variety of lenders to help you get the best rate possible, and our team will help you through the financing process from start to finish. Additionally, our customer service is top-notch. At Guntersville Chevrolet, customer satisfaction is our top priority. Our team is dedicated to providing you with the best experience possible, from helping you find the perfect truck to answering any questions you may have.
If you're interested in a used Chevrolet Silverado 1500, we encourage you to come check out our selection. Our team will be happy to show you around and help you find the perfect truck. We believe that with the aforementioned benefits of a used Silverado 1500, such as the incredible-looking exterior, powerful engine, significant amount of storage space, and advanced safety features, you'll be able to handle any of your driving needs.