Here's Why Used Chevy SUVs Are in Such High Demand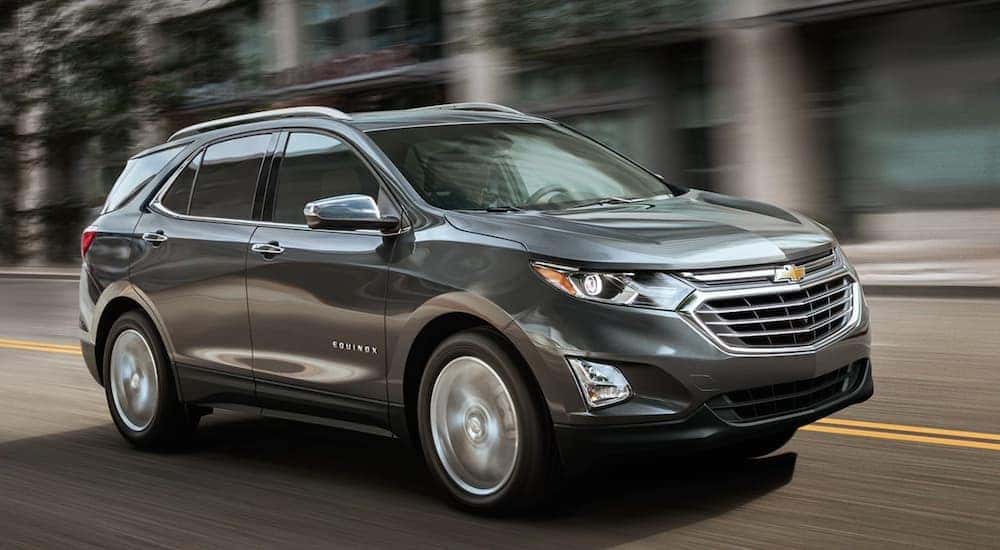 When you look online for used SUVs, you've probably seen a variety of offerings from Kia, Toyota, Honda, Subaru, etc. You might even have searched for a "used Chevy SUV dealer near me" and found that while there are used chevy dealers nearby, they might not have as many options as you'd hoped. Why? Chevrolet SUVs are in high demand whether used or new. In fact, the Chevy Equinox is a commuter's best friend, and the Suburban is considered the most reliable large SUV available on the market, while the Traverse and Tahoe also garnered excellent reviews.
This high demand for quality used Chevy SUVs is why we keep our lot stocked full of models for you to choose from. Whether you're looking for a compact, crossover, or large SUV, Chevrolet has a plethora of wonderful choices that will fit your needs and budget. What makes Chevy such a desirable brand when it comes to purchasing an EV? That's what we are here to show you.
Affordability & Lower Depreciation
Though new SUVs are definitely shinier and have more options available, they're pricier and will lose some value right after you drive them off the lot. Over the next few years, you'll lose about half its value, which will hurt once you decide you need to trade it in for another model. However, thanks to Chevrolet's quality builds and materials, as well as its reputation, if you buy a used Chevy SUV, you're more likely to find an affordable one with fewer issues than other brands' SUVs, and it won't lose its value as quickly.
What this means is that you don't have to break in a new model––someone else has done it for you and has taken the biggest hit on depreciation. You benefit from having to deal with less depreciation and a lower price, both of which can be a benefit when shopping for a used SUV because you could get a higher trim level than you could have afforded otherwise, with plenty of features that are still pretty up to date. You can also find one with optional additions or with that one feature that you didn't want to pay extra for on a new model.
Buying a car can be a nerve-wracking experience, but buying something used shouldn't have to be a gamble. With a used Chevy, you're more likely to keep it around for several years instead of having to give up and buy another worn-down, used model from some other brand. Whether you're looking for your next family vehicle or you want something with a bit more oomph for the possibility of travel and utility, used SUVs are a stellar choice for the person who wants to invest in a reliable vehicle that won't become a ball and chain the instant you decide to buy it. Sound good?
Extra Space for Both Passengers & Cargo
While North Americans have long been a fan of the family vehicle, it wasn't always the SUV––for a long time, families were smaller, had fewer things they needed to haul around, and settled for a nice sedan with a big trunk. Nowadays, however, we've got bigger, mixed families, weekend toys like ATVs and dirt bikes, or plans for a better vacation than the previous year. All this means we need more space, both for the people and the stuff we're taking with us. This is why SUVs have become the most popular family vehicle in recent years. Chevy's SUVs like the Suburban and Tahoe stand out above the rest for their roomy, comfortable interiors and capability in towing and hauling whatever you need to ensure that your trip is the best it can possibly be.
It used to be that the people in the back of the car would have to cram inside, balance their luggage, bags, and other items on laps, under feet, or between them, and then hopefully get the rest of their stuff in the trunk, which was always a risk. Now, instead of worrying about how everything would fit, you can take out the third row or use the rails on top to ensure that everyone and everything is ready to go and that nothing gets left behind. The cargo space in the Suburban or Tahoe is ample, and there are also cubbies and plenty of cupholders so that no one is fighting over space.
Buying a used SUV allows you to stretch out and claim space, knowing that there's plenty of room for all. You can test out a bunch of different models to find the perfect size. Whether you just need a little more trunk space to fit the kid's sports equipment or you need a full-size model that can hold all of your tools for work, there is an SUV size that will work for you. Isn't it wonderful to think of all the places you can store things so that you won't have to open the door just to see bottles roll, bags fall, or small items drop and shatter on the concrete?
Versatility, Durability, & Reliability
Used Chevy SUVs are known for their durability. Modern SUVs have plenty of life after 100,000 miles and are often seen on the road for ten years or more after being manufactured. You don't have to worry that your vehicle can't handle pulling your camping trailer or that it won't be able to handle driving in inclement weather, even if it has a good amount of miles on it. The modern SUV is built to last, staying with the family for many, many years.
A used Chevy SUV is versatile because it can be configured for whatever your needs are. Only want five seats? Get a smaller crossover model like the Equinox or take out the third row in a larger option like the Traverse, and you've got more storage or room for the dogs. Do you need extra seats sometimes? Three-row models (Traverse, Tahoe, and Suburban) can seat seven to eight people so that you can fit the whole family. Need a way to haul the whole family plus a few kayaks to that lake you've wanted to visit? Find a model with roof rails on top to secure your kayaks for an afternoon of fun. You can also use it for tailgate parties, camping, road trips, hauling groceries, trunk or treats, and more. You won't have to choose between style, practicality, safety, or comfort––you can have it all with a used Chevy SUV.
You'll be able to have your pick of safety features, trim levels, technology features, cargo space, passenger space, engine, and more when you decide to buy a used Chevy SUV. It'll be like going to a candy shop and being able to get some of everything instead of having to pick and choose between a few cheap candies. You can also rest assured that your vehicle can handle it all by finding a model equipped to handle mud, rain, and stormy weather, along with mud tracked inside, wet coats, and more, because life can be messy. With such a versatile, durable, and reliable vehicle at your side, who cares what life throws your way?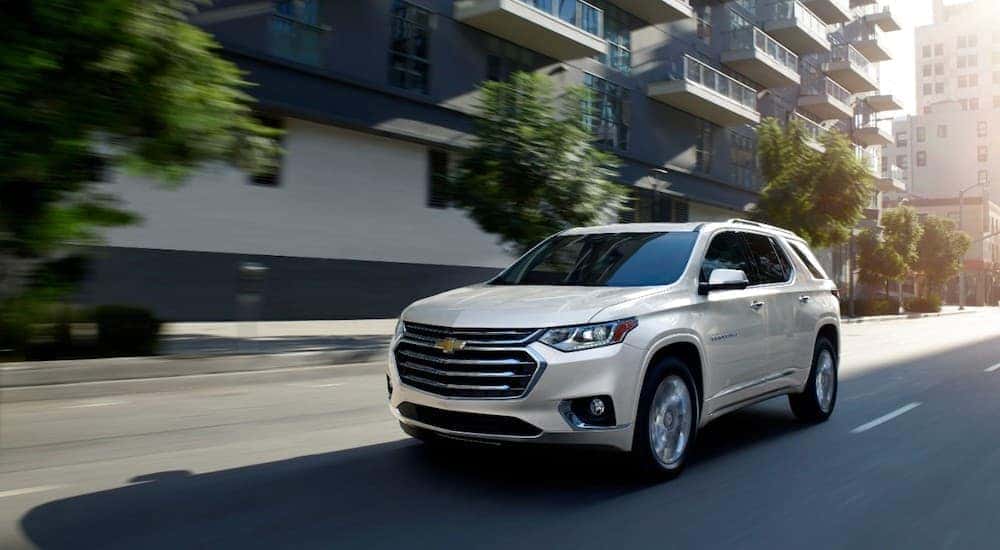 What Are You Waiting For?
Now that you know why used SUVs (and Chevys in particular) are in such high demand, it makes sense that you'd be itching to get one for yourself. If you are ready to try out some different used Chevy SUV models to see which one will work best for you, then visit us here at Guntersville Chevrolet. We'll help you get a quality vehicle that will take you and your family wherever you need to go for a long time, and it'll do so in style and comfort, with all the features you want and love.
It's easy to see why the Tahoe, Suburban, Equinox, and others are so popular with families across North America. They're affordable, reliable, durable, and spacious, perfect for those families on the go who want to create happy memories inside and outside the car. So, what are you waiting for? Get out there and find your new-to-you Chevy SUV.